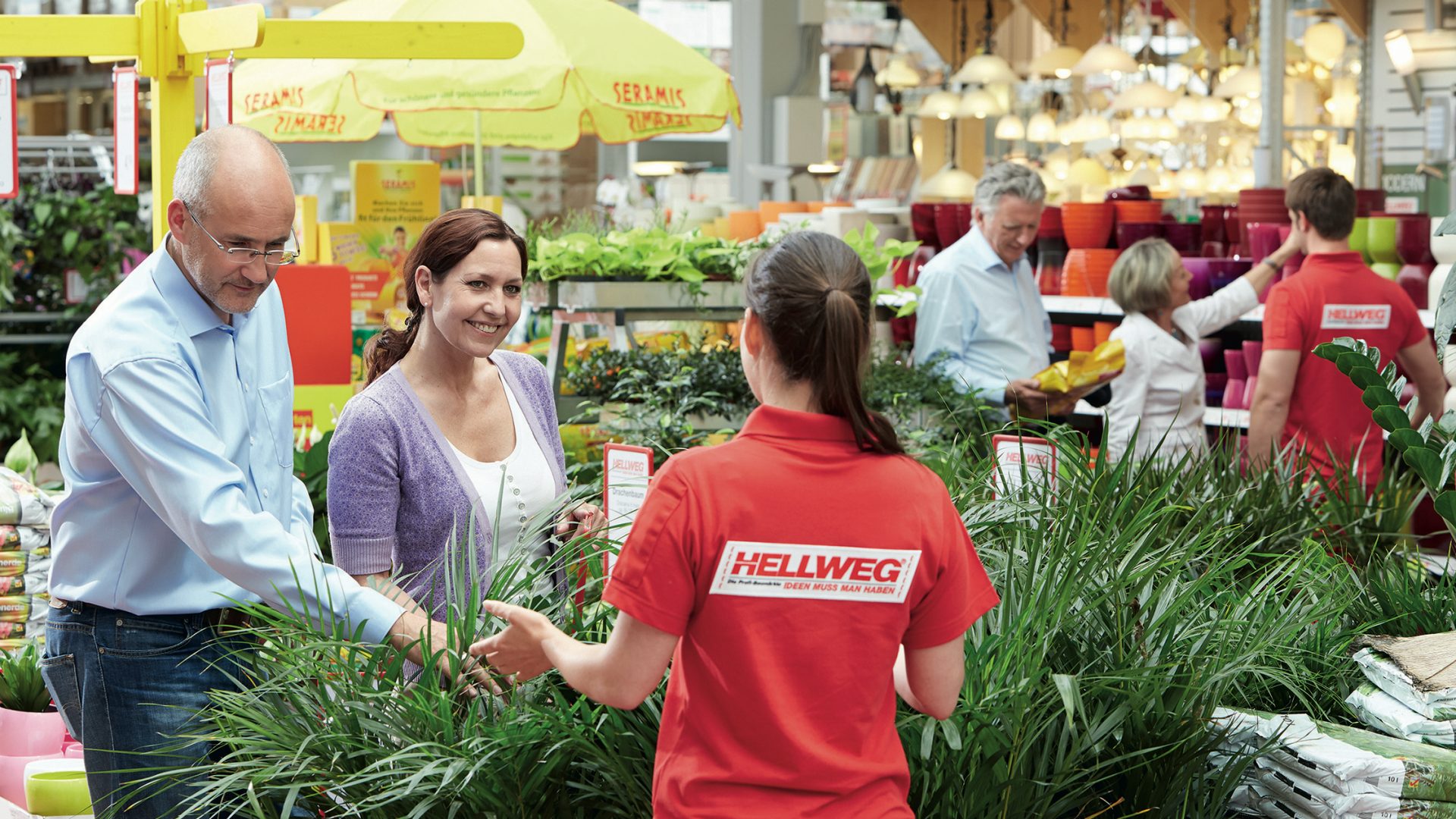 HELLWEG
It's all about ideas
Excellent service is a must at the Hellweg hardware store chain.
DZ BANK: Joint principal bank partner with Dortmunder Volksbank
60,000 articles on an average of around 8,000 square metres of sales area: a hardware store of the HELLWEG group of comapnies HELLWEG operates a total of 153 of these craftsmen's paradises in Germany and Austria - 55 of them as "BayWa Do-It-Yourself and Garden Stores". The company, founded in 1971 at Brackeler Hellweg in Dortmund, is still owner-managed today. The "Hellweg", Europe's most important trade route in the Middle Ages, is almost symbolic not only of the place of foundation but also of the company's structure: the "Hellweg" once led from Aachen through the Ruhr area to Berlin, and it is in these very regions that the company still has its main branches today.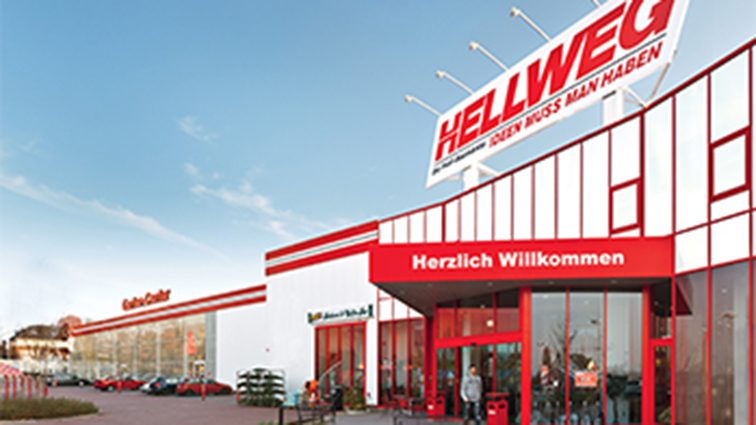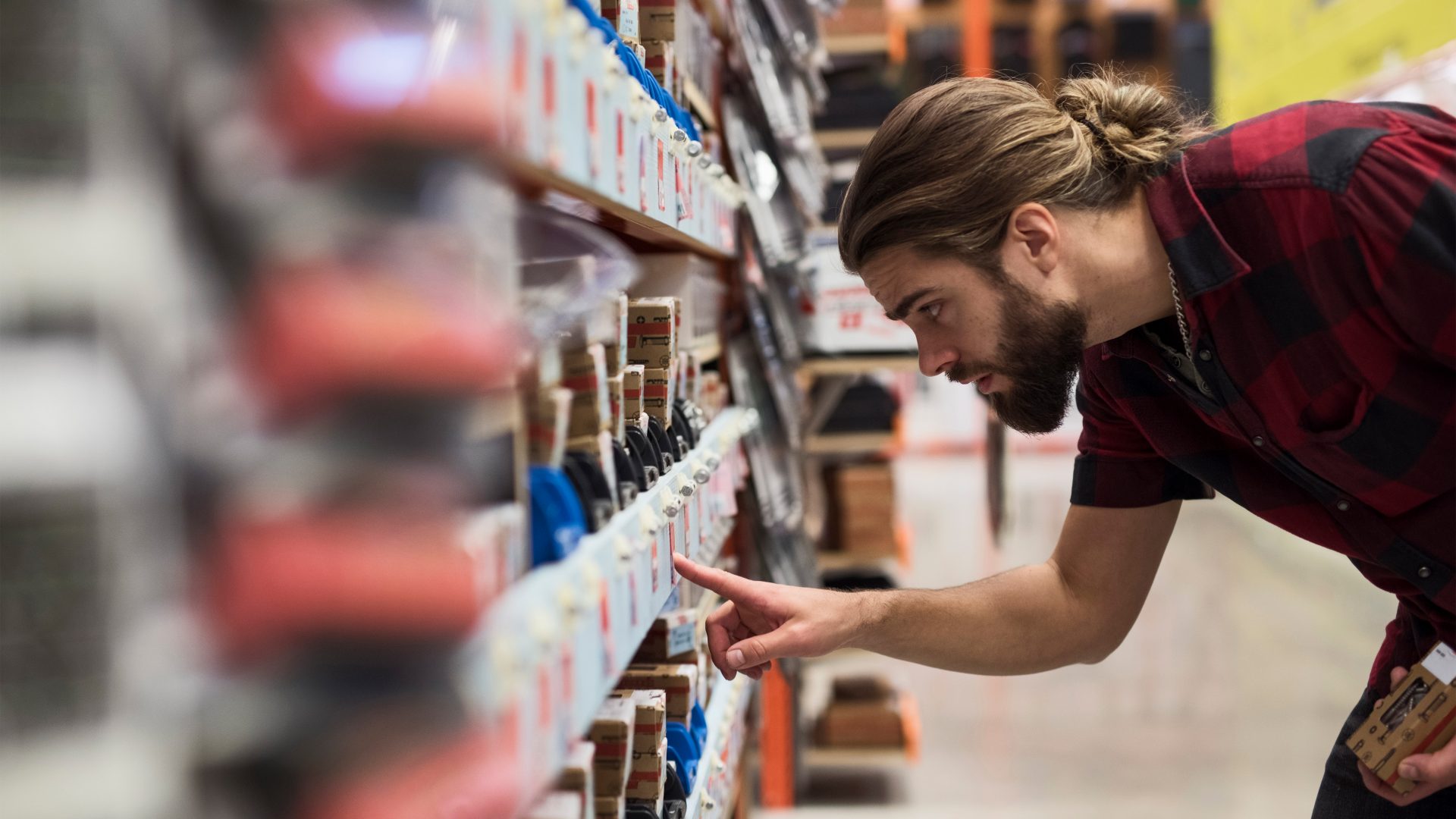 "Like a Swiss clockwork" - Consistent service orientation as a personal claim and expectation
The hardware store group is particularly proud of the service concept that it puts into practice. The fact is: Since 2011 HELLWEG has always been in first place in the hardware store service study of the channel "n-tv". The rating not only emphasises the comprehensive product range but also the competence of the company's 4,000 employees.

Since 2013, the cooperation between the HELLWEG Group and DZ BANK has grown steadily. Together with Dortmunder Volksbank eG, DZ BANK has been able to smoothly support its growing customer base even with increasing financing volumes. From the customer's perspective, the combination of industry expertise and regional support was decisive. The most recent joint milestone is a syndicated loan of EUR 215 million, which DZ BANK was able to arrange together with Dortmunder Volksbank eG. The consortium of cooperative and public-law partners is geared to the business area of the HELLWEG Group and was able to get the financing off the ground quickly under the leadership of DZ BANK.